Publiek Park

with Jef Declercq, Koi Persyn & Anna Laganovska

The exhibition collected works of 22 international artists, outlining an alternative promenade that entailed unknown and unseen locations and spaces of the Citadelpark. Publiek Park was supplemented with an elaborate Walking Guide, designed by Victor Verhelst, that counts 332 pages of historical research, artist contributions and essays by seven writers and thinkers.

The four days of Publiek Park were each dedicated to a specific public programme, encompassing experimental music by KRAAK, open-air analogue screenings by Art Cinema OFFoff, guided tours and drawing sessions by MSK.

With works of Kristaps Ancāns, Ines Claus, Marc Cosyns, Koba De Meutter, Marcin Dudek, Helen Anna Flanagan, Mark Grootes, Polina Kanis, Gaëlle Leenhardt, Benjamin Abel Meirhaeghe, Quenton Miller, Mountaincutters, Anthony Ngoya, Shalva Nikvashvili, Jacopo Pagin, Laure Prouvost, Clara Spilliaert, CMMC, Evita Vasiļjeva & Xuan-Lin Wang

This outdoors group exhibition is the result of a year of teamwork with the Young Friends of S.M.A.K. and with the great help of all the volunteers, Eline Harmse, Camille Bladt, Jan van den Maagdenberg, Annabelle van Son and Maya Jacobs. And more so because of our partnersship Vrienden v/h S.M.A.K., S.M.A.K., MSK, GUM, 019, KRAAK, Monterey, Art Cinema OFFoff, BLANCO, Kunstencentrum Voo?uit, Ensemble, Tumult.fm, HISK and Bocca.

With support of the Province of East Flanders, City of Ghent, the Kingdom of the Netherlands and SIGN Groningen.

exhibition
Citadelpark, Ghent (BE)
Young Friends v/h S.M.A.K.
01.07.21 - 04.07.21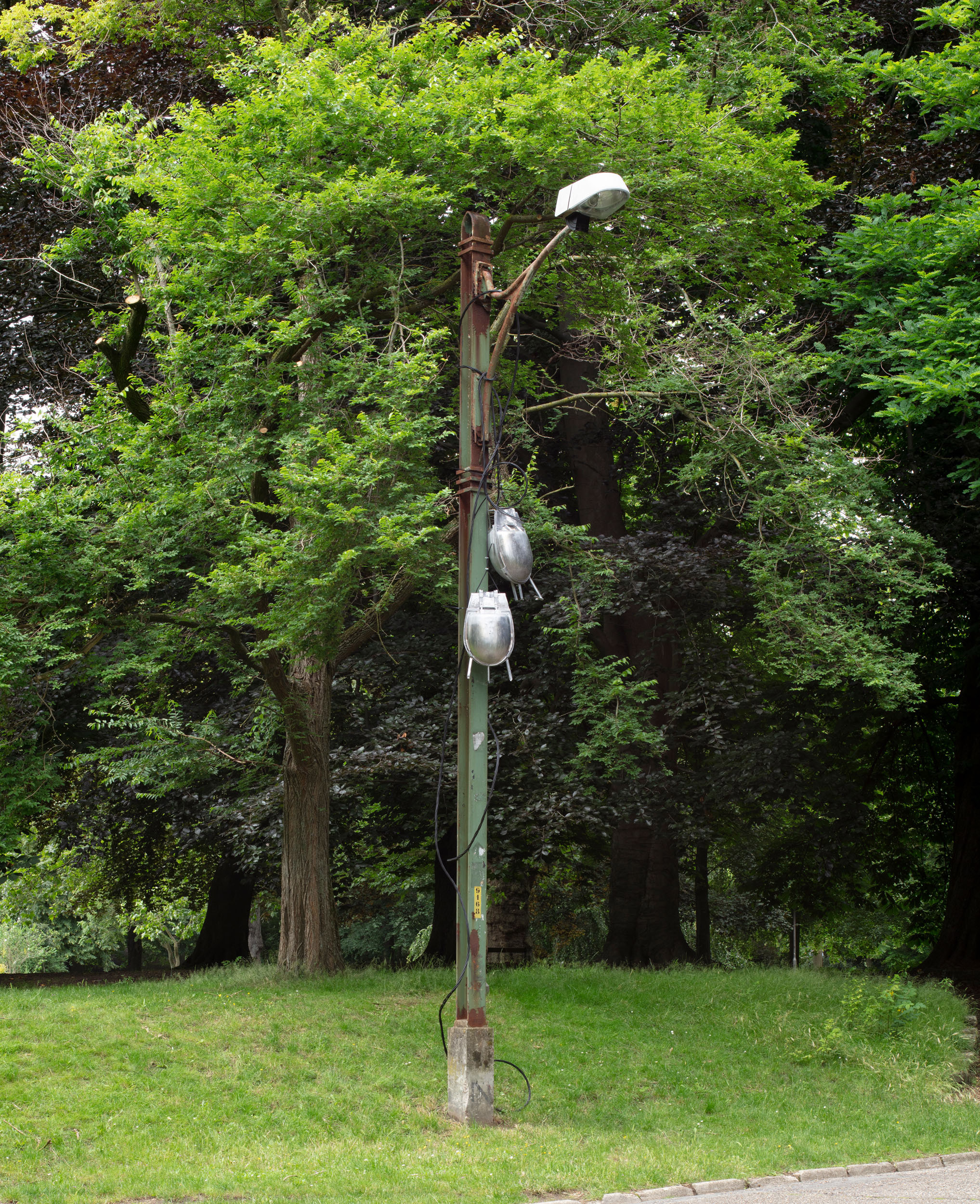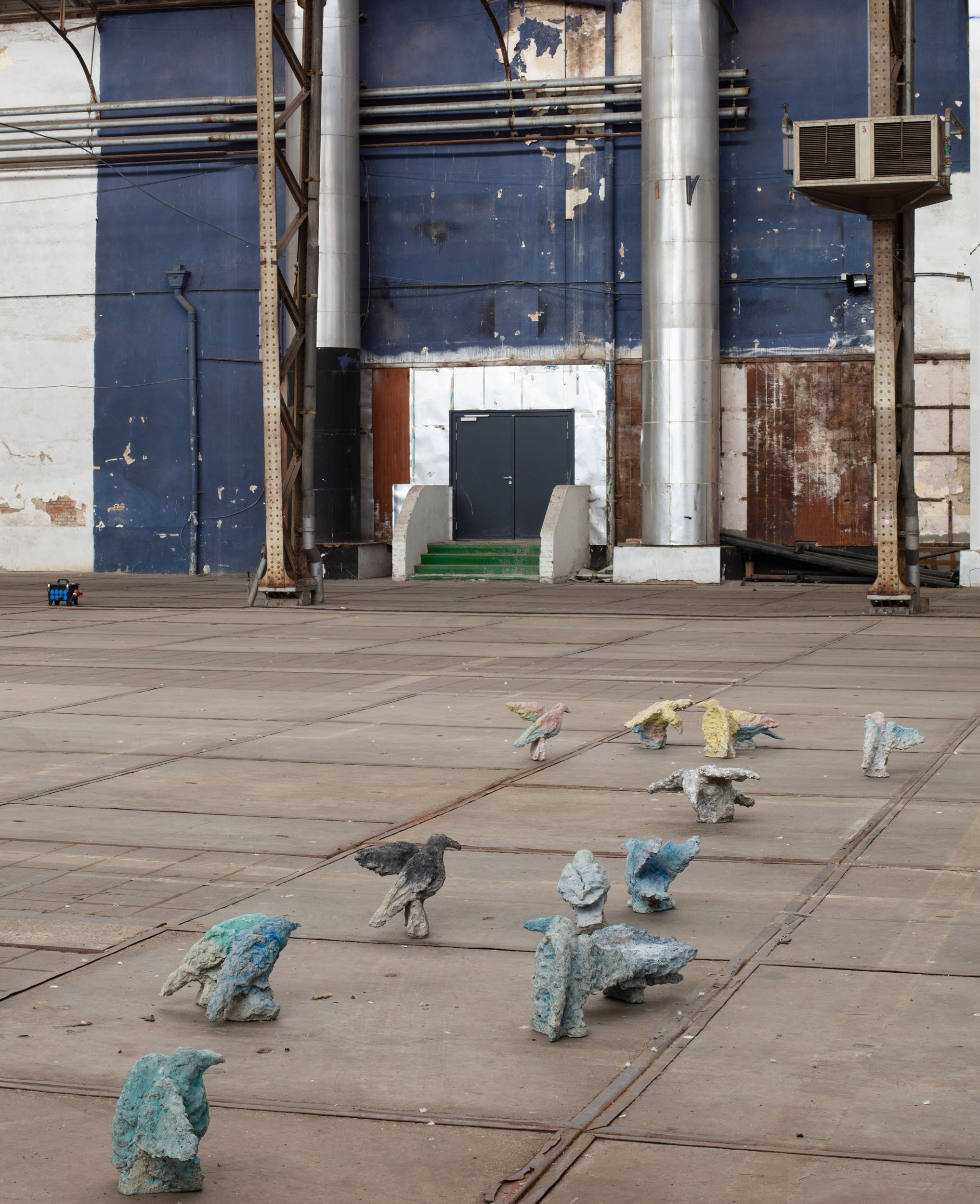 Publiek Park Wandelgids / Walking Guide
with Jef Declercq, Koi Persyn & Anna Laganovska
Still for sale
here
Following the walking route of the exhibition, the Walking Guide provides historical information about the park's locations, collected by two researchers (Maya Jacobs and Annabelle van Son). The publication is supplemented with diverse reflections and various essays by seven contemporary thinkers (Marc Cosyns, Els De Vos, Lisa Lambrechts Cruz, Anna Luyten, Samuel Saelemakers, Marjan Sterckx and Bart Verschaffel) and contributions of the exhibiting artists.
With support of the Heritage service of East-Flanders.
publication
Citadelpark, Gent (BE)
Young Friends of S.M.A.K.
01.07.2021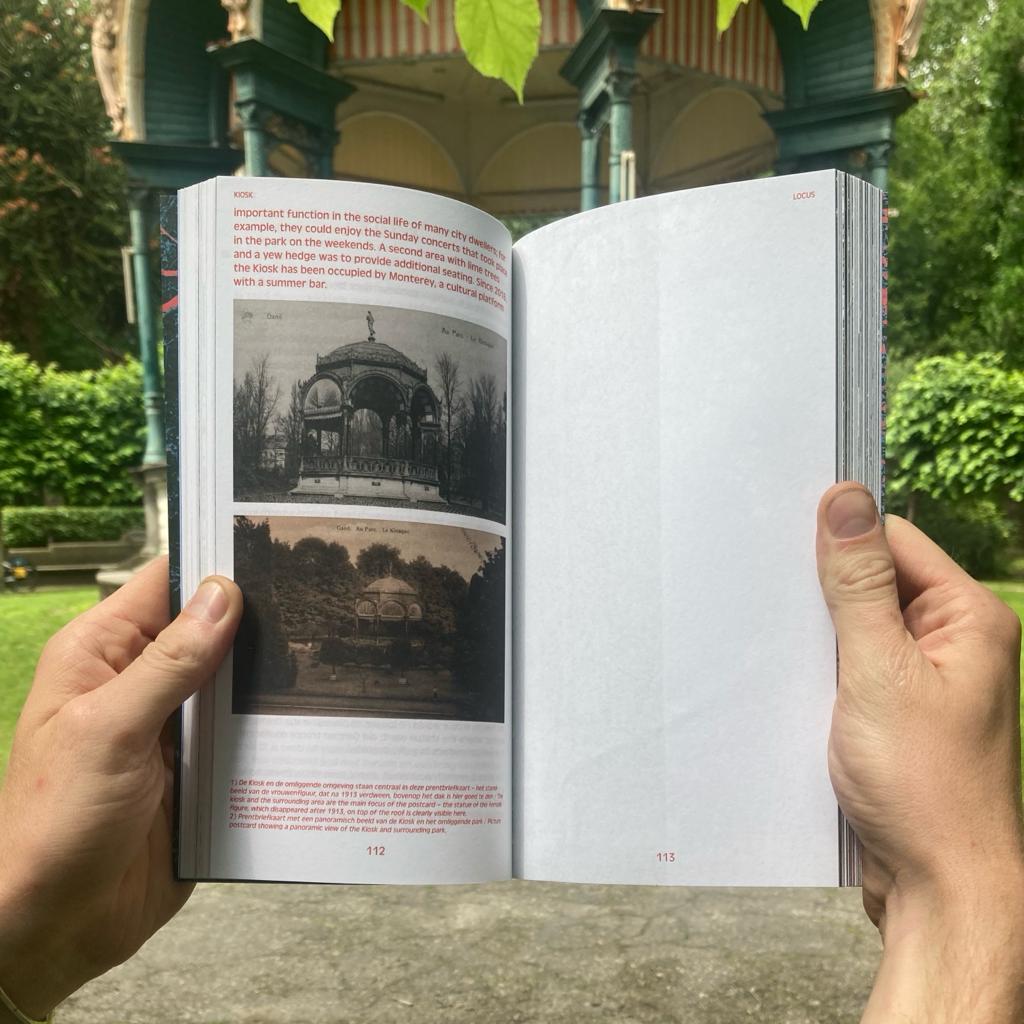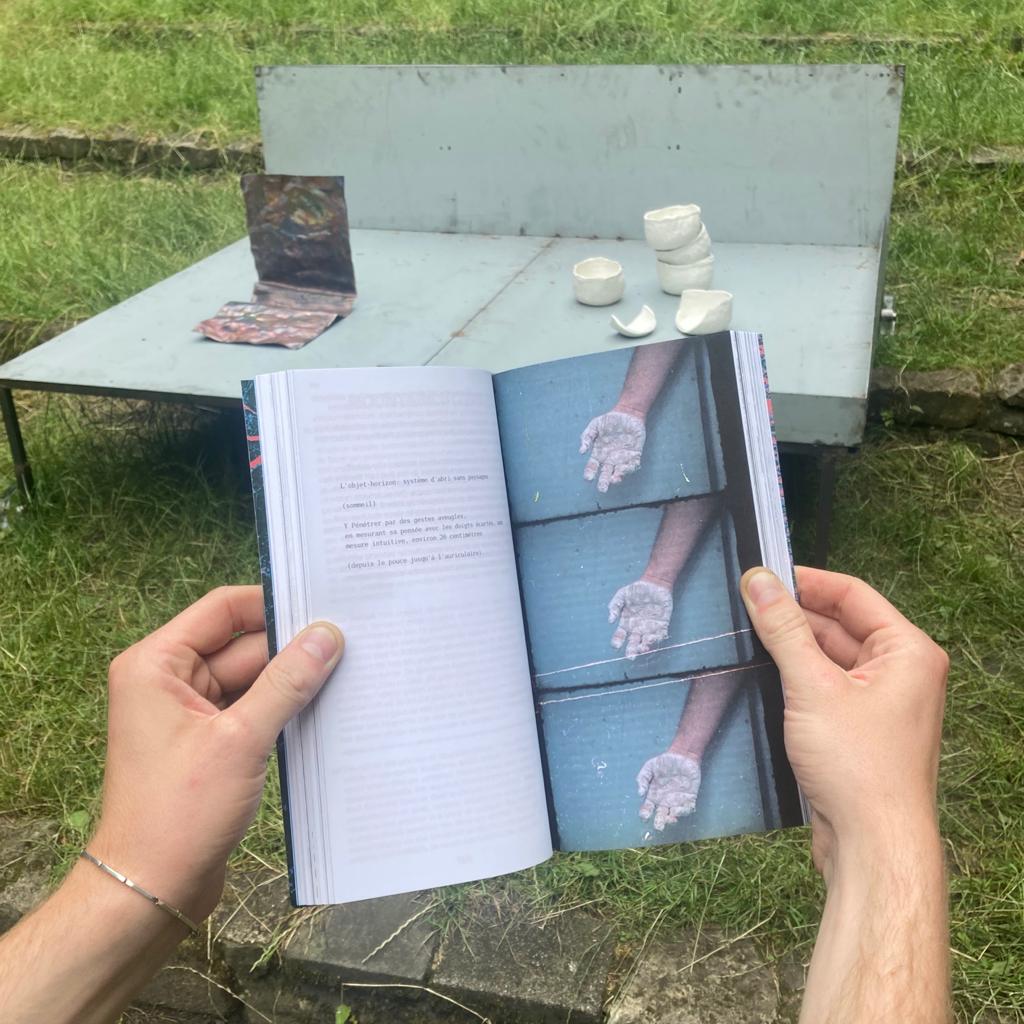 Kunst Veredelt
with Leonore Spee & Sascha Bornkamp (Teletext) & Katinka de Jonge
Listen
here
(Dutch only)
Artistic research on the history of socialism in Ghent from within the Feestlokaal of Vooruit. In this body of work we interviewed dozens of experts, visitors, employees and past residents. We dived into the archives, finding out about it's history, motivation and operations. But also it's early feminists and colonial traces. These narratives are translated in a partly fictionalized audio walk through the building of Vooruit.
With works of Deogracias Kihalu, Hind Eljadid, Tom Lanoye, Rosa Luxemburg & Teletext
Soundtrack by Alan van Rompuy
With voices of Anne-Laure Vandeputte, Charlotte De Bruyne, Johan Heldenbergh, Kenneth Cardon, Loïs Brochez, Sam Bogaerts, Sara De Roo, Titus de Voogdt & Zouzou Ben Chikha
Interviews with Anja Meulenbelt, Bruno De Wever, Carine Thienpont, Eric Bauwens, Franky Devos, Gilbert Temmerman, Joke Hermsen, Jolien Paeleman (als vertegenwoordiger van Extinction Rebellion Gent), Jozefien De Bock, Kopano Maroga, Lieve Franssen, Martha Balthazar, Nadia Sels, Necdet Karatasli, Peter Donnea, Peter Mertens, Romain Berteloot, Sabrine Ingabire, Stefaan Dewinter, Thijs Lijster, Tina De Gendt, Tristan Oger & Wouter Hillaert
Thanks to 019, AMSAB-Instituut voor sociale geschiedenis, Andy van Kerschaver, Anke Hintjens, Bart De Wilde, Brecht Jonckers, deFENIKS, Dominique Willaert, Geert Bonne, Jan Dumoulin, Jeroen Michiel, Jef Cuypers, Karel Clemminck, Katharina Smets, Laurens Mariën, Lief Verbeeck, Liesbeth Nys, Margo Temmerman, Martijn van den Broucke, Matthias Belpaire, Matthieu Goeury, Mieke Dumont, Moritz Gallei, Pascale Welvaert, Peter Aers, Peter Spaepen, Peter Van den Eede, Sven Roef, Taco Drijfhout, Tine Theunissen, Tom Mahy, Willie Verhoysen & Zwijgen is geen optie
Dramaturgy by Kopano Maroga
Mixing & mastering by Jasper Segers
Production by vzw Teletext & Voo?uit
With support of the Flemish government
artistic research & audio-tour
Vooruit, Ghent (BE)
01.06.2021 - ongoing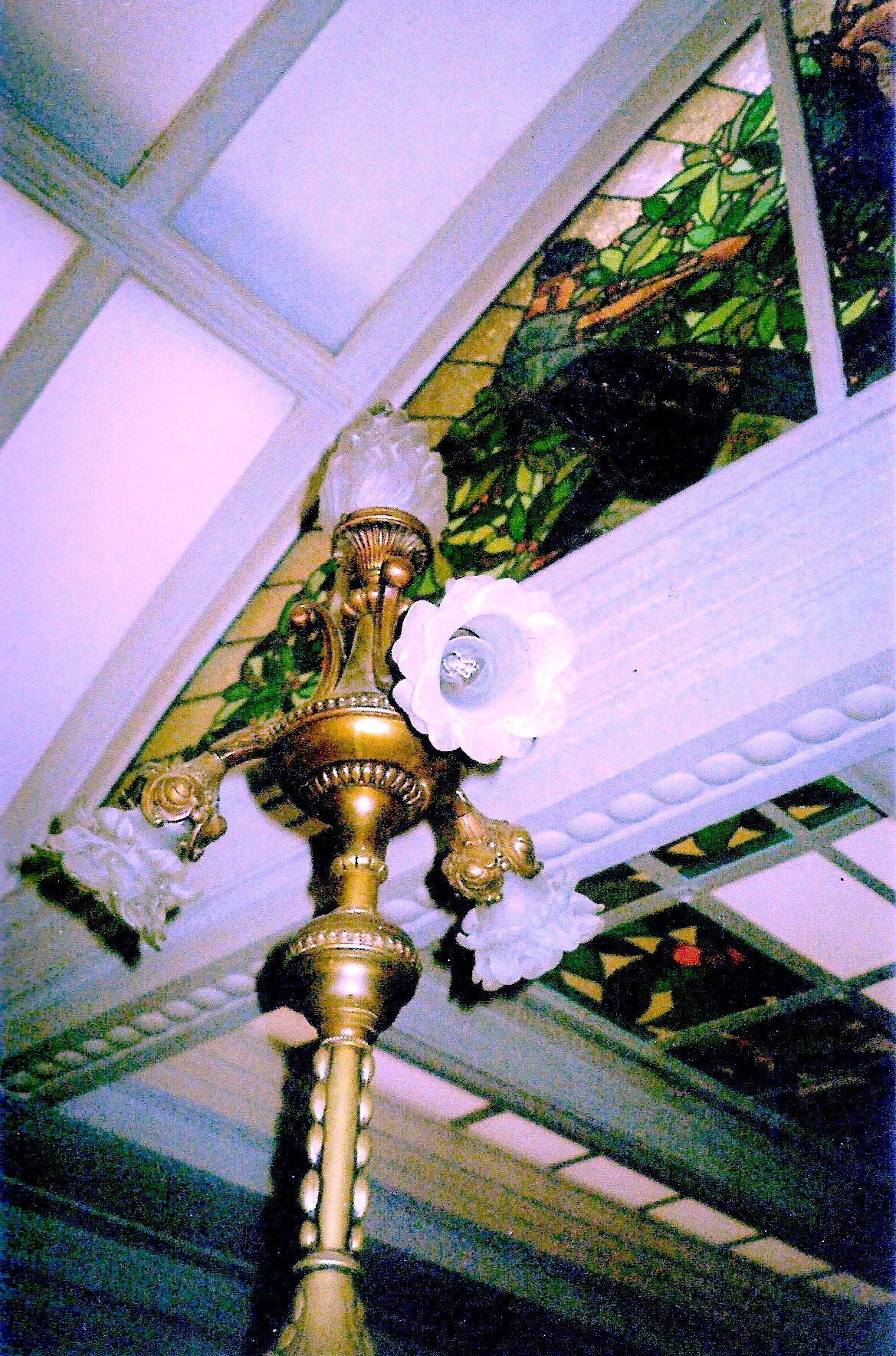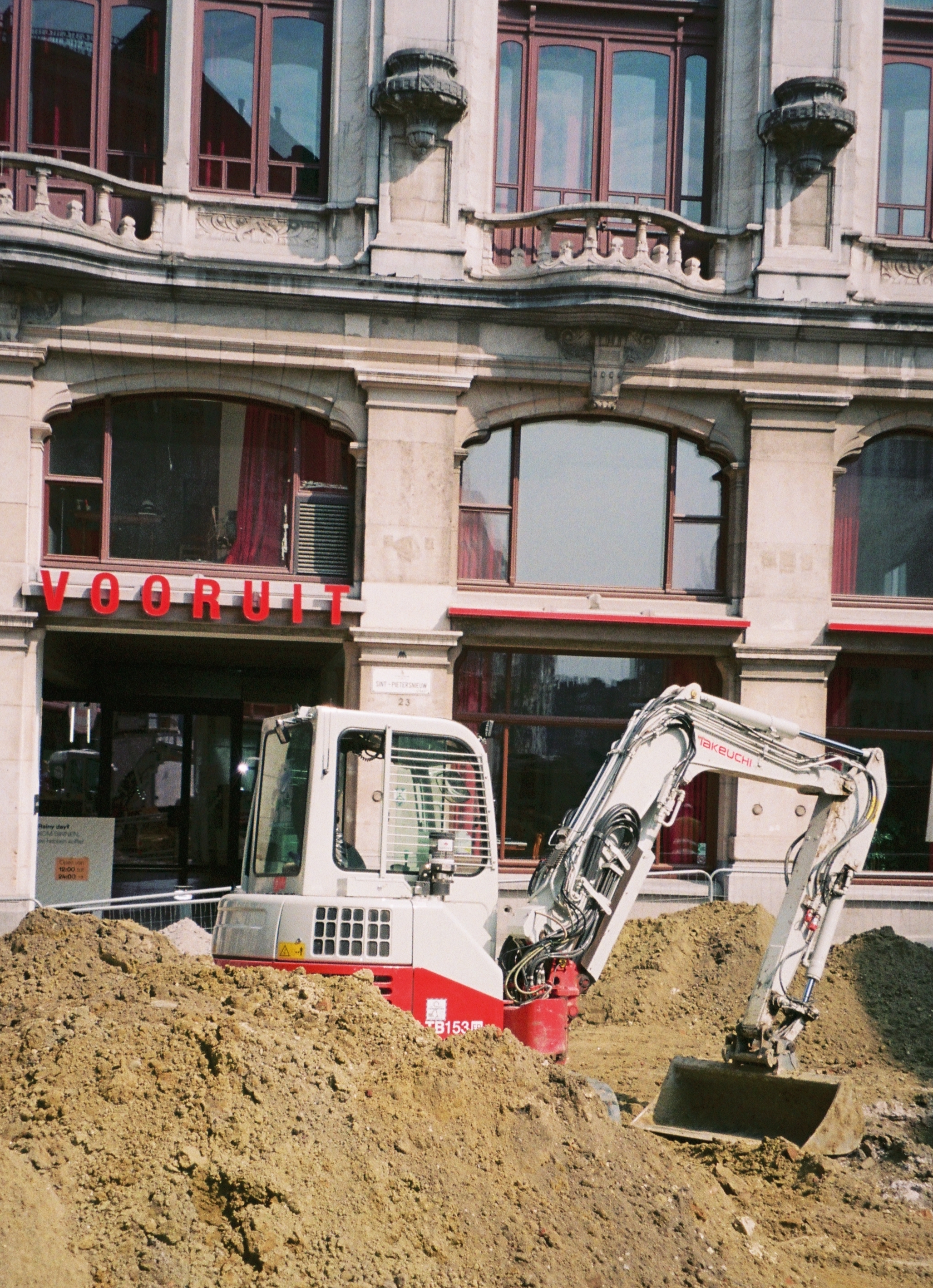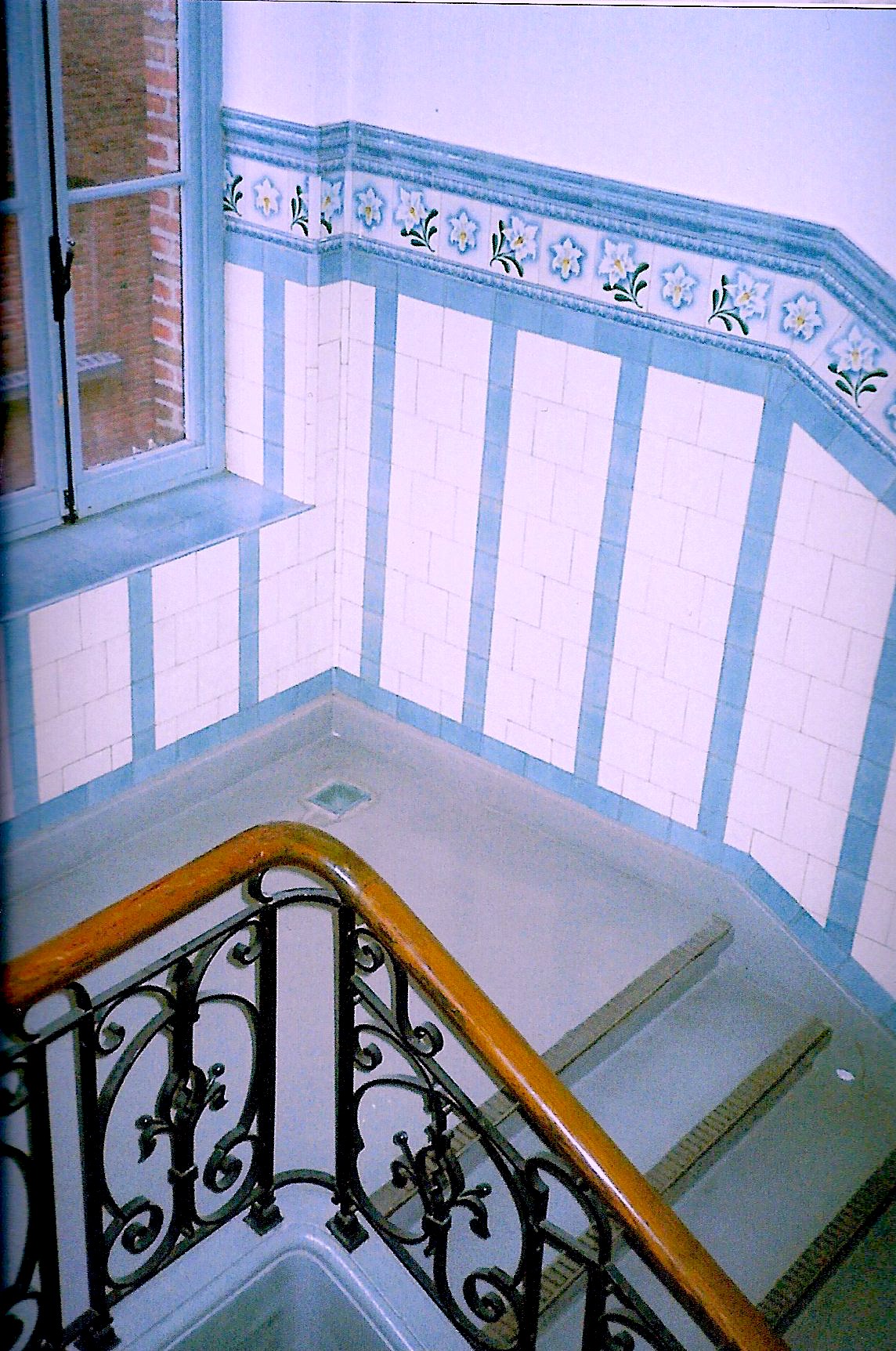 Tarot editions

with Emma Keppens

A curatorial project stems from the idea that Tarot cards can form a vessel to have deeper conversations with one another about matters that are closest to one's heart. Fascinated by the visual language and structure of the Tarot deck, 78 artists were invited to create 78 Tarot cards. Tarot editions is a Tarot deck, an art edition and an ongoing performative exhibition.

With works of Jacopo Pagin, Elisa Pinto, Lisa Ijeoma, Loulou João, Maya Strobbe, Toon Boeckmans, Louise Delanghe, Dieter Ravyts, Indre Svirplyte, Jonas Dehnen, Koi Persyn, Robbert&Frank Frank&Robbert, Lisa Ottenburgh, Quinten Cartrysse, Dries Segers, Jules Labath, Olivier Goethals, Joëlle Dubois, Natasja Mabesoone, Katya Ev, Adriaan Marin, Flor Maesen & Sadrie Alves, Romane Claus, Gaia Lufrano, Jan en Randoald, Renée Pevernagie, Nokukhanya Langa, Steven Deprez, Sofie Vandevoorde, Manor Grunewald, Maxim Ryckaerts, Justine Bougerol, buren, Lieselotte Vloeberghs, Mariana Rebola, Raphaël Lecoquierre, Chloé Arrouy, Yoel Pytowski, Alexander Deprez, Dieter Durinck, Pommelien Koolen, Dominiek Colpaert, Atelier Brenda, Flexboj & L.A., Evy Bosman, Joselito Verschaeve, William Ludwig Lutgens, Ines Claus, Lysandre Begijn, Klaas Op De Beéck, Lindert Steegen, Lien Buysens, Sam Timmerman, Cecile Broekaert, Paul Ferens, Charlotte Symoens, Catharina Dhaen, Sybren Vanoverberghe, Tine Deboelpaep, Celina Vleugels, Rémie Vanderhaegen, Ellen Meers, Titus Simoens, Pieter Chanterie, Jan Laroy, Jade Kerremans, Lore Smolders, Jore Dierckx, Eva Vermeiren, Nello Margodt, Nina—Joy Thielemans, Jan Vandeplancke, Les Monseigneurs, Emma Robertsson, Thomas Boussu, Marlies De Clerck, Thomas Vandenberghe and Apparatus 22

Graphic design by Emma Keppens
Scenography by Bert Villa
Photos by Michiel De Cleene

With support of 019
exhibition and edition
019, Ghent (BE)
Borderwork
02.04.2021 – 25.04.2021
Enter Through The Void, Exit Through The Gift Shop

with Laurens Mariën

In February 2020, the performance and visual art festival took place in CAMPO victoria and Kunsthal Gent in Ghent, Belgium. Together with Laurens Mariën & Nein arts I conceptualized of what would become a resort for artists, performers and various artists initiatives that think about the ecology of the spaces in which they operate. During the four days, the performing artists would be invited to stay over in the exhibition in Kunsthal Gent, that was filled with various architectural installations, beds and chairs. In the evening the performance programme would reside in CAMPO victoria, hosting multiple permanent performances, theatre, film and workshops.

With works of Anna Luka Da Silva & Nora Ramakers, Teresa Vitucci, Isabel Burr Raty, Jacobin, Lara Verheijden & Mark Stadman (stadman.lara), Caz Egelie, Mireille Tap, Benjamin Abel Meirhaeghe, Stina Fors, ohslo, Magic Island, Bea1991 & Sjuul Daamen, Trio Con Tigo, Rachel Monosov, Lisa Lapierre & Victor Dumont, buren, Sophia Rodríguez, Justine Grillet, Vieze Meisje, Twee-eiige Drieling, Ines Claus, Katinka de Jonge & Liesje De Laet, Helen A Flanagan, KIRAC, Natasha Rijkhoff, Ghita Skali, Yonas Seyoum, Amanda van Hesteren, Lara Verheijden, Lieselot Siddiki & Luka Lazhuli, Shervin Sheikh Rezaei, Helen Van de Vloet, Juliet Merie, Charlotte Stuby & Danbi Hur, Egon Van Herreweghe, Olivier Goethals, Joris Kerremans, Sarah Callewaert & Toon Verdonck, Eline Harmse & Leon de Bruijne, Tallet Romain, Lara Grimmelprez & Astrid De Mazière and Sofia Caesar

Public programme by Engagement Arts, Curators Anonymous, Twee-eiige Drieling, Vincent Focquet & Caveat

Graphic design by Emma Keppens
Photos by Michiel de Cleene & Leontien Allermeersch

With support of the Flemish Government, CAMPO, City of Ghent & The Kingdom of the Netherlands

arts festival
Kunsthal Gent, CAMPO, Ghent (BE)
Nein arts
13.02.20 - 15.02.20